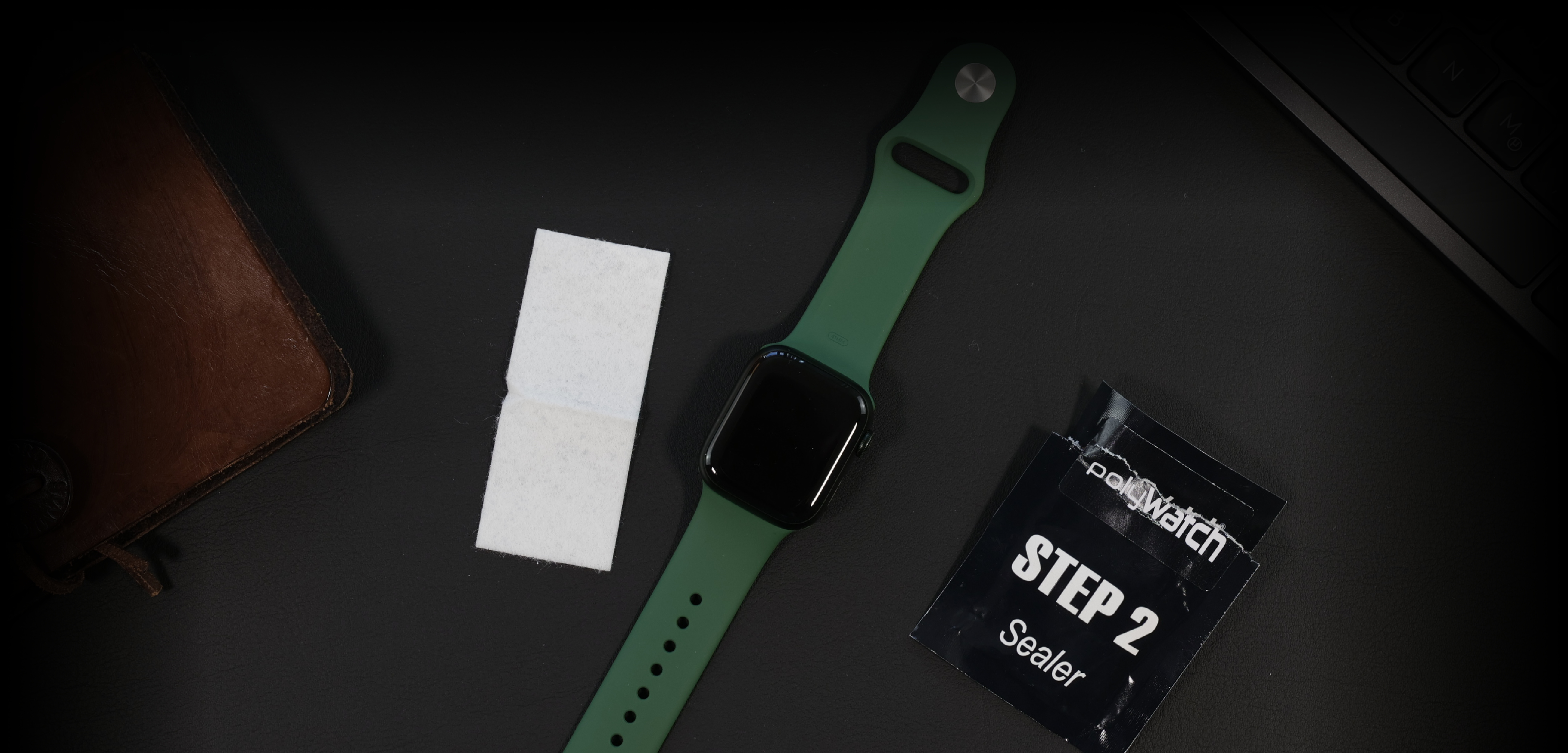 Watch Protector
TIME TO SHINE
Due to its exposed position on the wrist, a watch is exposed to numerous adversities of daily life: fingerprints, dirt, skin abrasion, sweat. . . And even the odd little scratch can happen quickly. How would the thought occur to you if your watch were immune to it from now on? The polyWatch Watch Protector offers a perfect shield against all these eventualities - and every day your watch looks as if it has just come out of the showroom.
1.
Instructions - it's that easy: Using the 2-component system and the tools provided, carry out the following steps: Clean the watch with polishing movements with the "Cleaner" damp cloth, then dry the glass with the enclosed microfibre cloth. The entire surface must be absolutely clean and free of grease and dust.
2.
Now (use the enclosed gloves) apply the sealer slowly and evenly to the surface with the "sealer" damp cloth.
3.
After 10-15 minutes, polish to a high gloss with the enclosed microfibre cloth.